Best Quality Knee Supports, Braces and More
Aidfull offers different kinds of braces and straps to protect your body from possible injuries and ensure a speedy recovery from existing ones. We have an extensive range of products that include waterproof knee braces, custom knee braces, sprained ankle braces, knee compression sleeves & knee strap braces, as well as tennis elbow straps, elbow tendonitis braces, and compression elbow sleeve, shoulder & lower back braces.
Get the Right Support for Your Knees
Your knees are the most vulnerable joints in the body since they are relatively unprotected by the surrounding tissue. They have to rely on ligaments and muscles for stability and become prone to several injuries during intense physical activities such as fractures, sprains, dislocations, and ligament tears. That is why we offer the best knee supports and braces. Among these, the most popular is the waterproof knee brace, since it gives you the flexibility to wear it while swimming, wakeboarding, surfing, waterskiing or even scuba diving. You can continue wearing this waterproof knee brace even while showering.
Complete Range of Braces and Supports
Our bodies undergo intense pressure and high-intensity repetitive strain during sports, especially contact sports such as football and basketball. Some athletes prefer to use prophylactic braces to minimize the risks of any traumas or injury to the body. We have a complete range of football & basketball knee braces, athletic knee braces, and even knee braces for running that protect you against such risks.
However, there are still some symptoms and injuries one might encounter, such as:
Achilles Tendonitis
Sprained Ankle
Jumpers Knee
ACL Tear
Knee Pain
Knee Hyperextension
Sprained Knee
Patellar Tendonitis
Elbow Hyperextension
Wrist Sprain
Shoulder Instability
As you might see, the most common injuries are knee-related and athletes often suffer from pain, swelling, and instability in the knee area. If you use the right knee brace, it may help in preventing knee injuries in the first place.
Protect and Recover with Braces
In case of any existing knee injuries, you can get an ACL knee brace, knee brace for meniscus tear, or a hinged knee brace, depending on the condition and after consulting with your doctor to speed up the recovery process. Similarly, for elbow joint-related injuries, you can opt for an elbow brace. They provide the necessary support to the joints and allow aligned movement to perform the moderate exercise required for a full recovery.
However, some braces and supports such as tennis elbow straps, knee compression sleeves, & knee strap braces can prevent the risk of any injuries and even improves performance during sports.
Here are some benefits of wearing these braces while playing a sport:
Increases resistance of muscles and joints to blows
Provides a cushion for unexpected falls
Keeps the support areas aligned for proper movement
Better proprioception for improved performance
Our Extensive Range of Supports and Braces
We have the best knee support braces that minimize the impact of high-intensity repetitive strain on the knee joints and ligaments. They also help in alleviating pain and assist in the recovery process.
Here is our complete range of knee supports and braces:
Hinged Knee Brace
Knee Stabilizer Brace
Patella Stabilizer Knee Brace
Knee Compression Sleeve & Knee Strap Brace
Custom Knee Brace
Knee Brace for Arthritis
Knee Brace for Runners
Knee Brace for a Torn Meniscus
We also offer several other types of supports and braces:
Compression Elbow Sleeve
Elbow Tendonitis Brace
Tennis Elbow Strap
Sprained Ankle Brace
Shoulder and Lower Back Brace and many more
At Aidfull, you will find only superior quality products that provide the maximum comfort and the best support to our customers. Make sure you get the right size for yourself and ensure the best results both from protection against injuries and recovering from them.
Contact our support team if you wish to know more about our products.
Deal of the day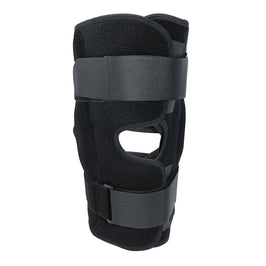 Deal of the day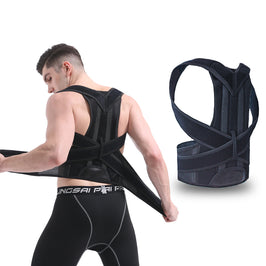 Deal of the day
Deal of the day